We also love exploring new ideas, as well as customize our packages to make every client smile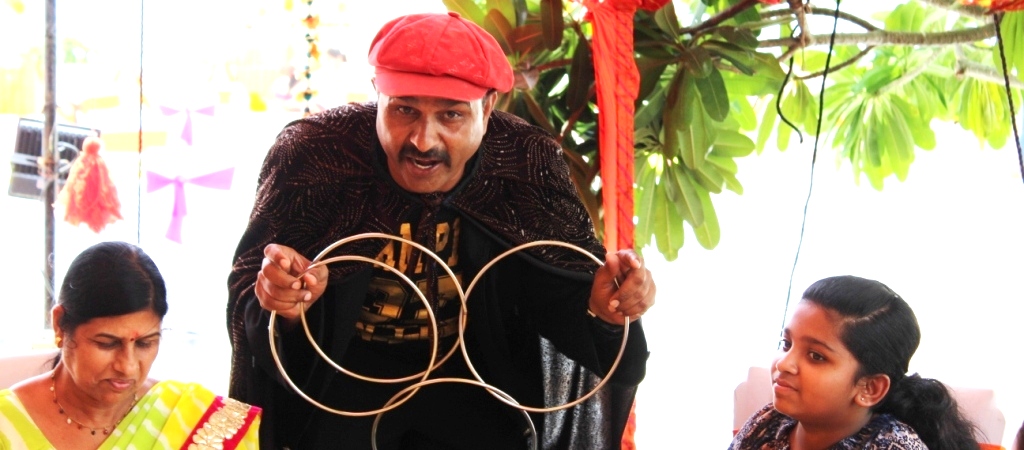 Birthday Party
There was a time when birthday celebrations hardly involve any pomp and grandeur. However, birthdays do commemorate a milestone in one's life, and hence gives a good reason to celebrate. Birthday parties are not always meant for children only, even adults can have their share of fun. We, the birthday planner in Udaipur at Hornbill Event Planners, have an array of ideas to arrange different types of birthday parties. And we also love exploring new ideas, as well as customize our packages to make every client smile.
Arranging Birthday Party for Adults
Adults love their birthday celebrations as much as the children do. It is indeed nice to see people joining you on your special day, and spend the entire day to you. It is even a greater idea to organize Birthday party in Udaipur to commemorate special milestones, such as when you turn in your 40's, 50's and even your 60's. We, the birthday party organizer in Udaipur, can help organize your party with family and friends, and would arrange for everything that your heart even craves for- ranging from games, dinner, music and much more. Making arrangements starts right with choosing a date for celebration, choosing a venue, deciding on the menu, whether to serve alcohol or not, select a theme, along with others.
Arranging Birthday Party for Kids
Children love to have their birthday celebrated with pomp and grandeur. Giving them the VIP treatment at least once a year would go a long way to boost up their self-esteem, as well. When it comes to arranging a Birthday party, both parents and children prefer choosing a theme. We can design invitation cards, as well as do the decor, crafts, return gifts, and arrange for the foods served as per the chosen theme. We have an expert in-house team who would brainstorm innovative ideas, monitor the arrangements and do everything to make the occasion go smoothly. Plus, our clients can be rest assured that we are never going to overcharge them for our services.

Game Stalls

Anchor
Balloon Decoration

Birthday Flex

Theme Cut out
---
Photo Booth

Photographer
Projector

Music & Dance