It gives us immense pleasure when our clients call us the Best wedding planner in Ranakpur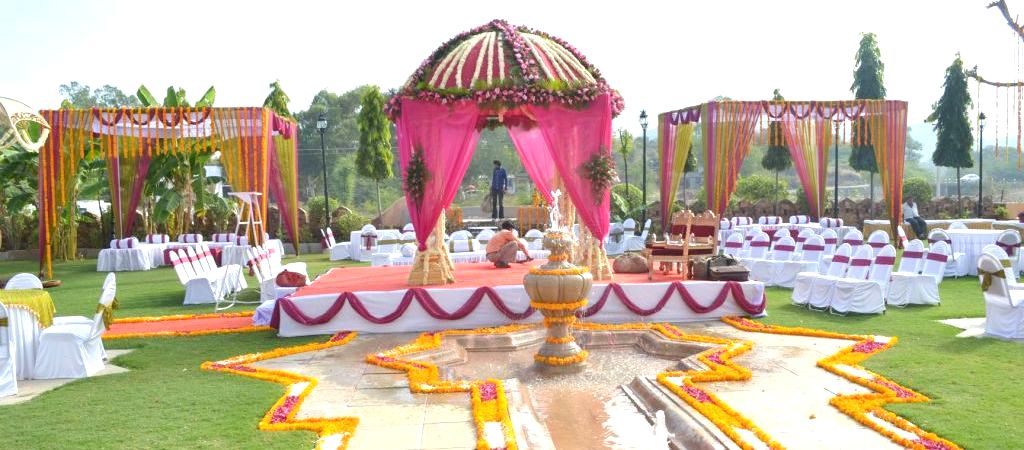 Best Destination Wedding Venues in Ranakpur
Ranakpur, a small hamlet, which is located approximately 91 kms from Udaipur, has always been a tourists' paradise. With magnificent temples, picturesque hillocks, lush roadsides and splendid roadside views, this place is charming in its own way. Planning for Destination Wedding in Ranakpur perfectly suits those couples who are looking for a countryside wedding, without discounting any aspect of a fun-filled ceremony. We, at Hornbill Event Planner, strive to make cherishing memories with destination wedding.
Facilities you can enjoy
We can arrange for a number of engaging activities that makes our clients, as well as their guests have the time of their lives. From jungle safari, to trekking, as well has having high tea near the Ranakpur Dam, or camp under the moonlit night, or simply share a hearty Rajasthani meal with the artisans living nearby, we have a lot more to offer. Whether our clients look for a quiet gathering, or a fun-filled musical extravaganza, or a cocktail party, we have a well-trained team to arrange and monitor everything. We have a number of wedding venue options to offer our clients. So they get to choose from a plenty of choices and get something that suits their needs, desires and budget. No wonder that our guests call us a premier destination wedding planner in Ranakpur.
Wedding Planning Services
It gives us immense pleasure when our clients call us the Best wedding planner in Ranakpur. For example, we provide services pertaining to Venue scouting and selection, entertainment, talent booking, photography, videography, Gift bag creation, tenting, light and sound, Styling, Hair and Make-up, transportation, catering, event staffing, onsite execution, and many more. We welcome complimentary consultations for all our clients, both over the phone, as well as in person. We love brainstorming and exchanging ideas with our clients. This indeed lands us up with outcomes that all would love.